Are you looking for a new challenge in 2013? Check out the event calendar on the new OUTFIT website. There's something for everyone with fun runs, walks, adventure races, triathlons, ocean swims, mud runs and more.
You can search by event type (eg ocean swim, fun run, triathlon). Or choose for a specific date. ie if you know you're going away in Oct, set a challenge for Sept. Just search by a particular month to see what events in Sydney might suit you.
Events increase training motivation
A new & exciting activity always helps with motivation & can have a great positive influence on your training.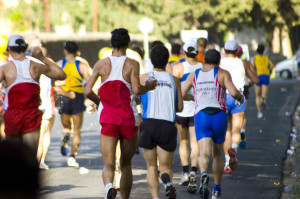 Firstly, as we all know, consistent training produces the best results, but by tackling a new challenge you're also asking the body to work in different ways using new movement patterns. This can also require different use of your energy systems and forcing you out of your comfort zone. Change your training to suit your event type (aerobic endurance, power, speed, agility, strength or specific skills such as mountain biking or kayaking).
Deadlines work
Signing up for an event also sets a concrete date on the calendar for you to train towards. Structuring a training plan (10, 14 or even 18 weeks out) gives you a good framework to work within. Work back from race day to best structure your training. Our personalised training plans can help you be ready for any challenge.
Our events calendar has something for everyone. Click here to find a fun new event.
More tips to help keep you motivated
Find a training buddy to keep you accountable & share the load
Join a training group. Training with a team, personal trainer or organised group class is more successful then going it alone.
Lock in to something big! And tell everyone. A long term goal that is years in the planning & execution is very satisfying as you move through step by step. Break it down into short & medium term goals and enjoy the journey. (Achievable short term goals are an important part of SMART goal setting).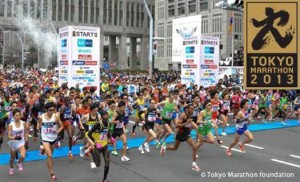 About 5yrs ago I set out to complete all 5 World Major Marathons (Boston, London, Chicago, Berlin & New York). It took me a couple of years just to qualify for the first of these, and now there is a 6th (Tokyo), which I'm really excited about. It'll probably be another 3-4yrs before I complete the remaining 3 but the journey, and each marathon, is a great source of motivation, training, learning & challenge. Something i'll be very proud of when I complete all 6 World Majors.
Link: SMART goals to help you achieve your best
Not into racing ?
It doesn't have to be about the competition. You can use events as a great way to 'socialise' your fitness training. Join a group or team to tackle the challenge & enjoy the comrarderie.
Alternatively you could raise funds for the charity of your choice. Take the focus away from the 'racing' or timing element and instead focus on all the great things you're helping to do for others (and your own fitness). To find a fun event that's got what you're after head to the OUTFIT health + fitness website event calendar.