Try this Free workout designed specifically for the outdoor fitness equipment at Maroubra Beach. In March, Randwick Council opened the equipment situated right on Maroubra beach, between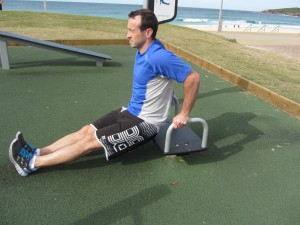 the pavilion and the Maroubra Surf club. The location is great and the views far exceed any stuffy gym. So far the $60,000 investment has been well received by many community members with exercise options suitable for young & old. Follow the workout below for an introductory Cardio & Strength circuit.
For a more advanced workout check out Maroubra Workout #2. Otherwise legs get started…
Here are some easy to follow exercises you can try at the outdoor gym at Maroubra Beach. The exercise equipment codes are included (in the brackets) after each exercise to help you replicate the workout.
Workout 1 – Introductory Cardio/Strength
10x Lat Pulldown (OG1/2)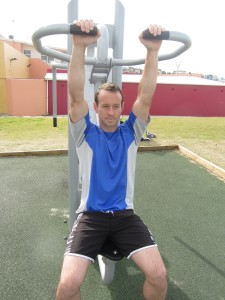 Run leg – Around the pavilion/kiosk in the centre of the beach
10x Squats (OG3/6)
  Run leg – To Maroubra Surf Club
10x Dips (O19/20)
  Run leg – Around pavilion/kiosk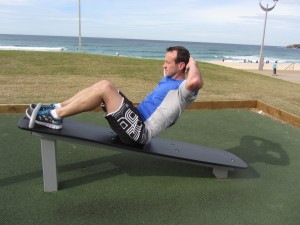 10x Sit Ups
  Run leg – To Maroubra Surf Club
10x Push Ups (O17/18)
  Run leg – Around pavilion/kiosk
If one set feels comfortable go ahead and try another repeat set. When increasing the number of repetitions of the strength exercises progress gradually. If you're after a more advanced check out Maroubra outdoor gym Workout #2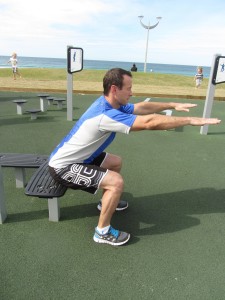 Enjoy, Steve!