Hi guys,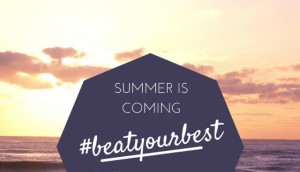 Our new #BeatYourBest program is perfect for those wanting to finish 2015 at their peak!
Summer is coming, Christmas parties, holidays, bikini weather… Now is the time to get started so you'll look & feel your best.
Don't have time for face to face training? We've got you sorted!
We're all busy with work/travel/family, so we've created #BeatYourBest to work for you. It can be done ANYWHERE, ANYTIME.
5 reasons to join #BeatYourBest
Short 25-40min workouts to challenge you physically utilising HIIT, 3XS & AMRAP's. And no expensive equipment needed.
Flexible framework of 3 weekly sessions. All 3 workouts are simple, time efficient, & easy to follow. You schedule them throughout your week to suit you.
Progressive training stages; 3x 4-week phases to safely take you to a new level of fitness & confidence.
The program will take you right up to Christmas to keep you honest in the silly season.  Starting now will not only build strength & fitness but you'll create momentum & that great feeling you get from regular training.
Its fun & it works.  The combination of high intensity workouts, the progressive training stages & the online support with your trainer and the #BeatYourBest private Facebook group will have you at your best by the end of 2015.
The program isn't only for you to 'Beat Your Best' it's for you to  'Be At Your Best'
#BeatYourBest
Is a 12-week training challenge to get you feeling fit and summer ready. You'll follow a 12 week progressive program that incorporates three different training systems… it's easy to follow and you'll have access to a senior trainer, Michael throughout the 12 weeks. In addition the program includes a pre and post fit-test session with Michael, this allows you to measure just how far you've come since week one and the opportunity to push yourself to 'Beat Your Best'.
Remember this is not about what others can do it's about setting your own goals and beating your best, ready for summer and the New Year.
There will also be a  'Beat Your Best' Facebook group only for those on the program so you can chat with other on the program and ask Michael, your trainer, questions. In addition you will also receive nutrition tips on how to get the best from your training.

When does it start?
Week one kicks off on Monday the 5th October and the 12 weeks takes you through to the week before Christmas, 21st December. Once you've signed up you will receive your program and you'll lock in the dates of your fit-test sessions with Michael. The initial fit-tests are scheduled for Fri 2nd Oct & Sun 4th Oct.
How much training each week does it involve?
Each week during the program you will need to set aside at least 3x40minute sessions. This includes 10minutes for warm up and cool down and 30 minutes for the actual session. If you want to push further you can complete the session more than three times a week and Michael can help you structure how to do this.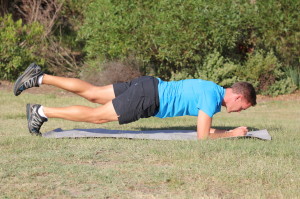 What equipment do I need?
None really. A mat or towel might be nice for the ground exercises & a skipping rope can be used for a couple of the workouts but they can just as easily be completed without it. The key element is the desire to complete all the sessions to the best of your ability.
Where do I do the training?
Anywhere at anytime. The key is that you train consistently throughout the 12 weeks & progress through our 3 training stages. One of your weekly tasks will be to plan your week ahead & schedule in the 3 sessions.
How do I sign up?
Transfer your $129 into our bank account & include 'BYB & your name'.
OUTFIT health + fitness
BSB 112-879
Acc 457 063 440
What happens next?
Once your fees are received you'll be invited into the #BeatYourBest private Facebook group so you can stay in touch with the other participants & see any other questions or photos/videos we post.
You'll then chose one of the fit-test sessions to attend for your initial scores
You'll be emailed your first (of 3) stage of workouts
As of Mon 5th Oct the program begins…