Most people wouldn't get their teeth pulled by a backyard 'dentist' or visit the local mechanic for legal advice. So, why would you sign up for an exercise class or bootcamp where the person organising it isn't a trained fitness instructor?
There is a great piece in the SMH on 5th Feb 2013 about the growing trend of free fitness activities organised through social media (link to the full article below).
While it's great to see so many people taking advantage of the range of activities available and increasing their physical activity the article sent alarm bells ringing. The Boot Camp at Hyde Park is led by a banker who gets his ideas for the class from You Tube & other fitness sites. You Tube has a lot of information & instructional videos on it, but it certainly isn't all credible, safe & sensible. Add this to the fact that the boot camp style of training was born from intense armed forces style training, and it's a recipe for disaster. The participants in these classes, working in the CBD, would mostly likely have sedentary computer based jobs and these 'bootcamp' exercises are very different from their normal daily functional movements. On top of this the person instructing them doesn't have the skills or experience to teach the exercises correctly let alone plan a safe & effective class. I'm sure the class is challenging and the participants get a sweat up at the end, but is what they're doing safe, and making them stronger & fitter?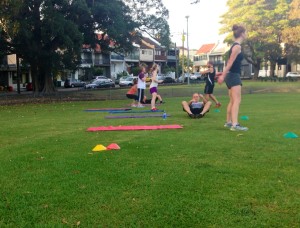 I can't stress enough the importance of having a qualified, registered, and insured fitness instructor for any intense and technical exercise. Surely everyone can see the huge potential risks in classes such as these led by fitness 'enthusiasts'. As stated on the Fitness Australia website "Fitness Australia's registration schemes provide assurance and confidence to consumers… that all registered exercise professionals and businesses adhere to industry standards, are committed to customer care, safety and well-being of their clients… ". Head to http://www.fitness.org.au/ or http://www.essa.org.au/ to find relevant professionals.
The benefits of group exercise
People who join exercise groups or train with a buddy are more consistent with their training, report enjoying it more & the time spent exercising passing quicker then those who train independently, so there certainly is merit in using social media to increase your activity. Having to meet up with a friend in the morning, and not wanting to let them down, can keep you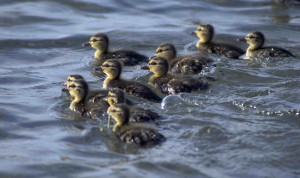 motivated & on track. Group sessions are also great motivators as people can push themselves to keep up with others or use the energy of the group to keep them going. Sports are also great because the interaction in the game can take the focus off the feelings of fatigue or stop you clock watching, and instead keep your eyes on the ball & share a few laughs with teammates. An Oxford University study, published in 2010, found that rowers competing as a crew, had a heightened endorphin surge when compared to a similar workout completed alone. So not only does the time seem to go quicker and social commitment help get you to training every day, when training with friends, but the group effect also means we feel better during & after group exercise. So, whenever you can meet up with a friend or join a group to get the most from your physical activity.
Great activities to share with friends & family
Having stressed the importance of qualified fitness professionals for particular classes, I must admit there are many activities that you can do on your own. Walking, cycling, swimming, running, dancing, football & volleyball are all great fun activities and I encourage people to get together to do these. Fitness trainers are not essential to get out for a walk but if you intend to do more intense exercise you might want to consider a coach or fitness trainer. A casual swim with friends is great but for an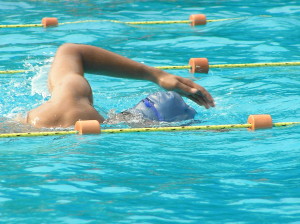 intense fitness session, to plan a progressive training program for a big race, or for expert advice on swimming or running technique, for example, a fitness professional or coach will be invaluable. The same can be said for many sports. We can all play a game of soccer or volleyball but to participate at a competitive level coaching drills, tactics & technique is best taught by professionals.
What can you get for free or low cost?
Exercise training with a qualified instructor doesn't have to mean premium prices and 1:1 personal training sessions. Group classes offer reasonable prices for expert guidance, with many fitness groups offering referral rewards if you bring a friend. Plus many classes offer more than just an hour of exercise. EG the OUTFIT running groups include the weekly training sessions, free personalised monthly training plans, free technique advice, free running strength exercises and free special event group runs on weekends. So if you want it there's much more on offer than just the hour of exercise you're signing up for. Many other fitness companies will also give you lots of added extras and value above & beyond your class or PT session. For free walking groups & other less intense or technical exercise, social media can be a great way to meet up with other people in your area. Share the enthusiasm, challenges & success with others and you're well on your way to getting more from every activity.
I don't want to see Australia turn into a nanny state where we can't do anything for fear of hurting ourselves, but I do think my Nan's advice is spot on for this one "If it seems too good to be true, it usually is". Be careful what you think you're getting for free.
Michael Hennessy
www.outfithealth.com.au
Free and fun: social media changes the fitness game. Sydney Morning Herald, 5th Feb 2013.
http://m.smh.com.au/digital-life/digital-life-news/free-and-fun-social-media-changes-the-fitness-game-20130204-2dujm.html