As you grow older you will discover that you have two hands, one for helping yourself, the other for helping others – Audrey Hepburn
We can all offer so much to help those around us, and I wanted to say a big thank you to the many people who have supported me in the build up the London Marathon 2016 & my fundraising efforts.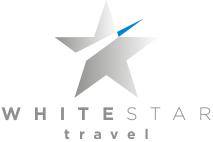 Thank you to all those who have donated to Changing Faces. There's too many to name here but you all know who you are. I really appreciate your support & wish everyone good luck in the raffle. I wish I could give you all a big holiday voucher. Thanks also to Louise Milton for helping me secure my spot fro London 2016. After missing out 4 years in a row it was very welcome.

Thank you to the supporters who have helped create this raffle. A big thanks to Trish at Whitestar travel, Zepher tours,

Lulu Lemon (Balmain), Running Science (Rozelle), Injinji Performance Socks & Maroubra Sports Club.
Thank you to my family! Training for a marathon

takes many hours of long runs, many early nights, near non-stop running banter & lots of time away from the family. Thank you, Bobbie & Richie, for indulging me & supporting me every step of the way… not to mention letting me hijack every family holiday for the last 6years. Thank you for all your patience, encouragement & understanding. You're the best!

And with all of your help, I'm proud to be able to help Changing Faces continue their great work. Many of you know personally the assistance changing Faces have been to Lou & family over the years. Of course the organisation does great work in a variety of levels & your donations will help;
Support adults, children and families to live confident, happy lives
Train health care professionals to provide our unique package of support alongside medical treatment or surgery
Educate and inform businesses, health system, schools, and the media to develop new beliefs, expectations and practices
Stand up to prejudice wherever it appears, strengthening the case for face equality